The Company • Our Commitment • The Founder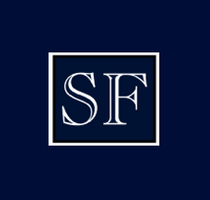 The Company
Stefan Financial is an established commercial real estate finance firm. We have over 20 years' experience in placing debt for our clients. And while we have developed strong relationships with various capital sources, we have not become complacent about looking for new participants. On the contrary, commercial real estate finance has become increasingly dynamic, with continually changing sources, available structures, and underwriting criteria. We consider it vital to continually seek out new capital sources and stay abreast of the latest developments in the market. In this way, Stefan Financial provides clients with the most appropriate and cost-effective capital solutions.
Selecting a firm to deliver debt financing is an important decision. Stefan Financial has a track record of delivering consistent, successful results. We achieve these results through understanding our clients' needs, in-depth knowledge of capital sources, and a commitment to personalized service throughout the transaction. Stefan Financial is a professional real estate finance firm with a client-centered philosophy.
Our clients tell the story best - over 75% of our business comes from existing clients and client referrals.Each financing transaction is unique, with its own set of objectives and challenges. Beyond simply finding the right capital source, a key to our clients' satisfaction is how the entire process is managed. In this regard, Stefan Financial's approach, and the background of its founder are critical.
There are other firms that have access to capital sources. Stefan Financial sets itself apart through the level of service, attention to detail, and follow through afforded its clients.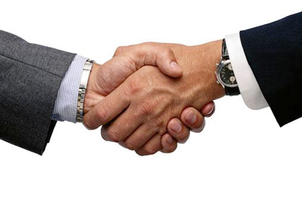 Our Commitment
For over 20 years, we have been serving the commercial real estate community with the best in debt placement. Stefan Financial is the ideal representation of Integrity, Responsiveness, Tenacity, and Thinking Outside of the Box.
We are committed to providing unparalleled service to our clients. This service commitment starts when we first discuss a client's needs, and does not end until the financing is complete. We make sure that the client understands the full range of financing options available to achieve their objectives. This includes a solid understanding of the trade-off's between various financing alternatives.
Even after the debt placement is complete, we pride ourselves on our continuing availability and service to our clients, whether to assist them in servicing issues, or to discuss future financing strategies.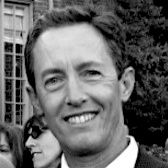 The Founder
Clinton N. Stefan founded Stefan Financial in 1994, after more than ten years of experience in acquisition, development, and financing of both commercial and residential properties. This experience provides Stefan with the unique ability to understand both sides of the transaction: from the needs and constraints of the borrower, to the underwriting criteria and limits of the lender.
Prior to founding Stefan Financial, Stefan worked as the Director of Development Analysis for A-M Homes, in Campbell, California, from 1992 through 1993. With A-M Homes, he evaluated and structured land acquisitions. In addition, he was responsible for securing and monitoring construction financing for the company's single-family developments in northern California.
From 1988 to 1992, Stefan worked as an Acquisitions/Finance Officer for Perini Land & Development Company in San Francisco, California, where he identified commercial properties for acquisition, and oversaw the acquisition and financing process. Some of the projects Stefan was involved in at Perini Land & Development were the Rincon Center in San Francisco, California, the Resort at Squaw Creek in Olympic Valley at Lake Tahoe, California, and the Interland Executive Park in Walnut Creek, California.
Stefan was the Senior Investment Analyst for M & T Properties in San Francisco, California from 1987 through 1988, and from 1985 to 1987, Stefan worked with Dividend Development Corporation, coordinating the construction, finance, and marketing departments in the development of budgets and operational forecasts for 20 residential projects.
In 1985, Stefan completed postgraduate work in the field of urban economics at the University of California, Los Angeles. Stefan holds an MSc degree in Economics from the London School of Economics, England (1982), and a BA degree in Economics from the University of California, Berkeley (1980).